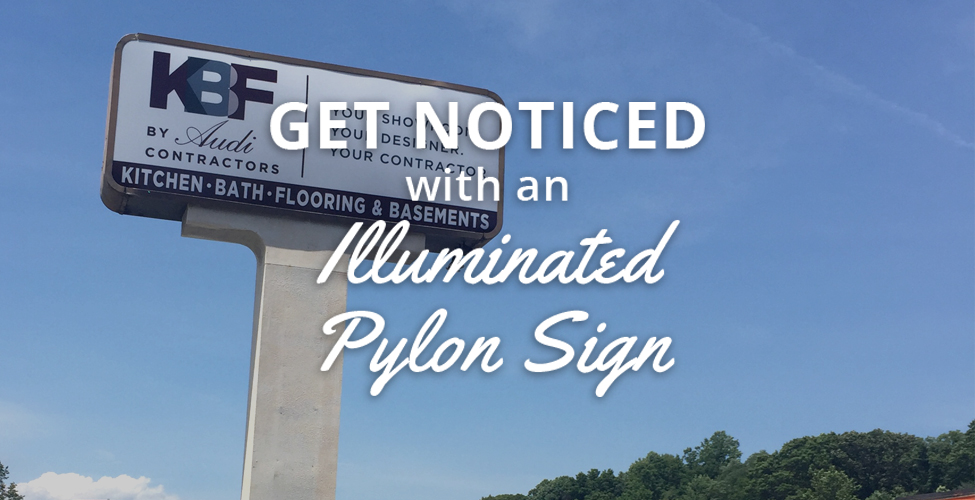 One of the best ways to grab a passing customers attention is with a Pole Sign. 85 % of customers would not know your location without signage.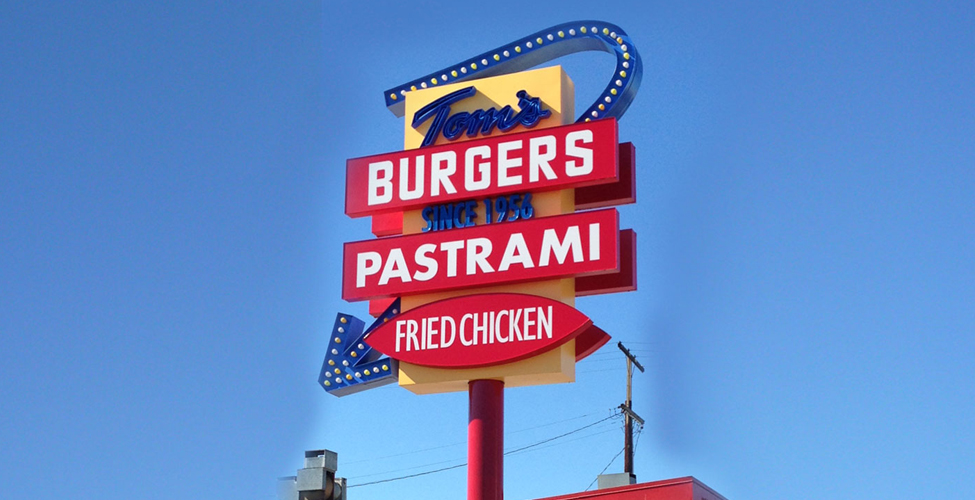 Pole signs (also commonly known as pylon signs) are outdoor signs that are mounted to a pole or freestanding structure that is generally taller than 10′ and as tall as 100′. Pole signs are used to identify individual occupants or shopping centers, and generally illuminate.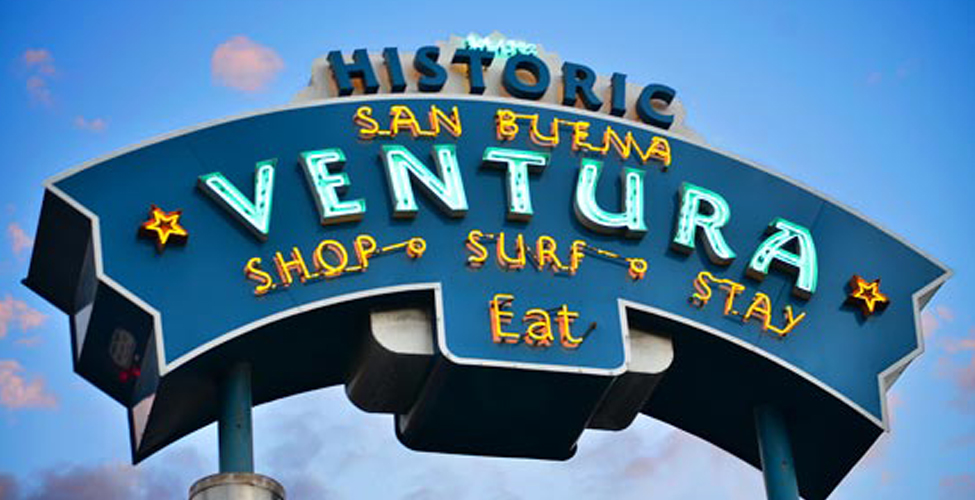 Illumination of your sign is key for a few reasons: easy readability, attract attention to your business 24/7, and standing out from the competition.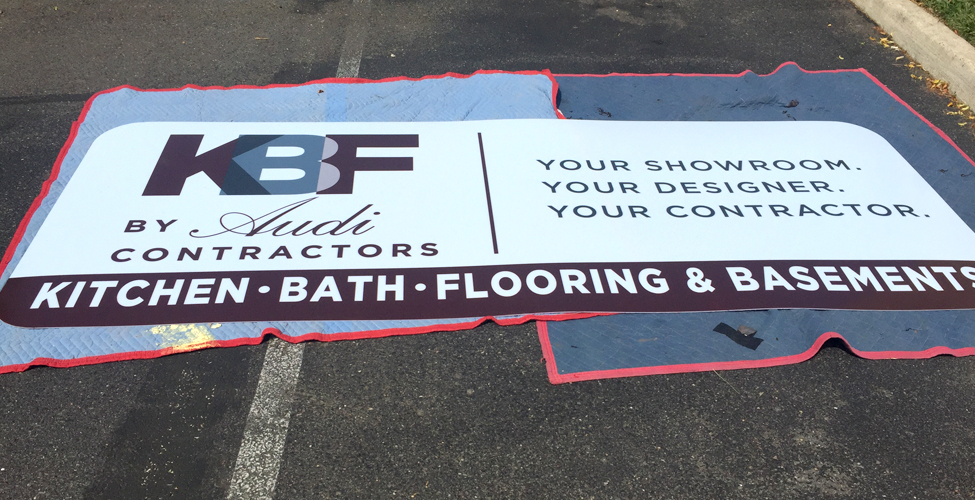 Opening a new location in Fairfax, Virginia, our client wanted their current customers to instantly recognize their brand, and for potential customers to see who they are and what they do.  We designed, fabricated, and installed this 20ft high pole sign face with that in mind. If your existing pole sign does not illuminate, don't worry. We are also able to service your electrical sign needs.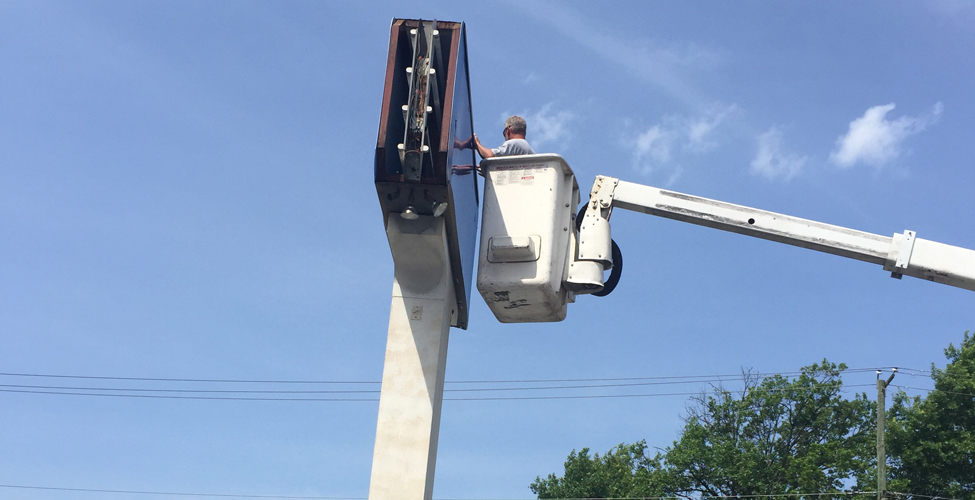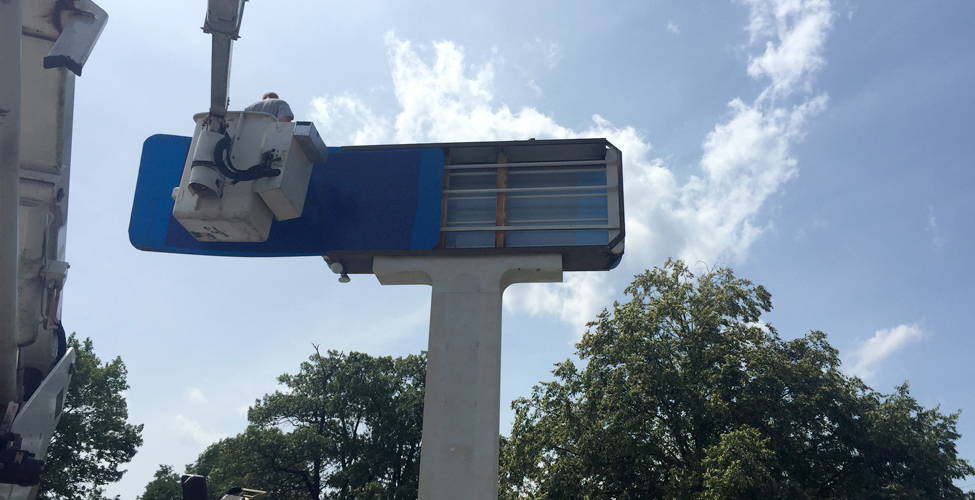 This existing pole light box needed a little maintenance before it would illuminate the sign for our client. We replaced some needed lamps and ballasts and it's working like new.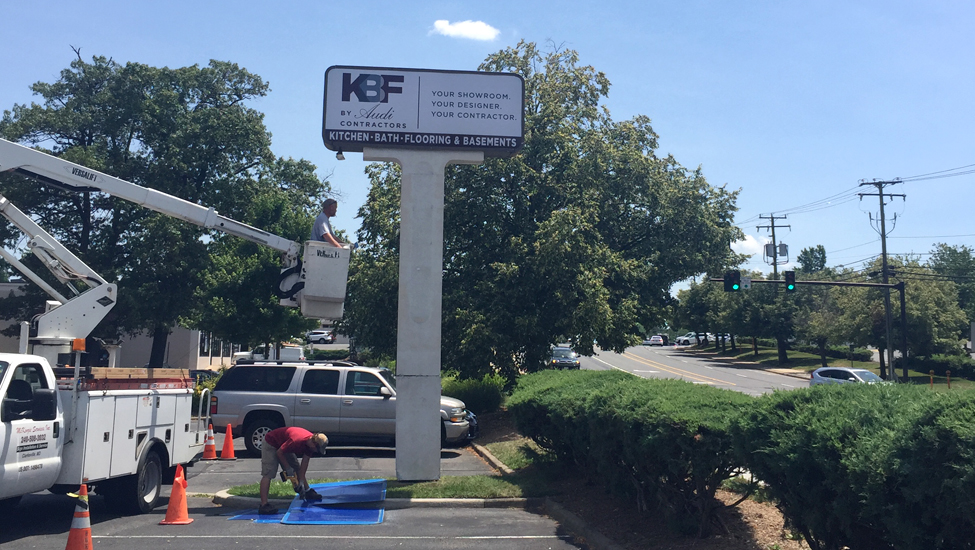 Pole signs are great for your business and an illuminated pole sign is even better. Need a pole sign for your business? Contact us today and get a quote!