Lobby signs are a crucial element when branding and marketing your business. They are usually one of the first things customers notice when entering your offices. Their appearance helps clients create an initial judgement about your business and perhaps leave a lasting impression.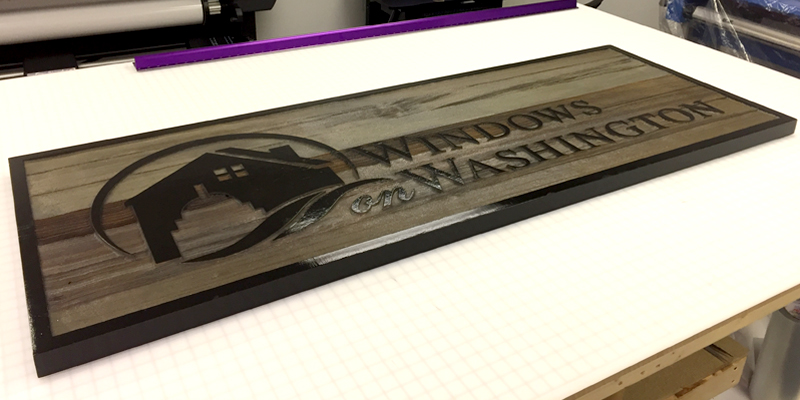 Windows on Washington recently relocated to a new location in Sterling, VA. and were redesigning their showroom when they contacted us. They wanted to create a lobby sign, using reclaimed wood, that would match the lobby's aesthetic and grab their customers attention when they walk through the door. Reclaimed wood can be a bit expensive so we came up with a price conscious solution that mimics reclaimed wood perfectly.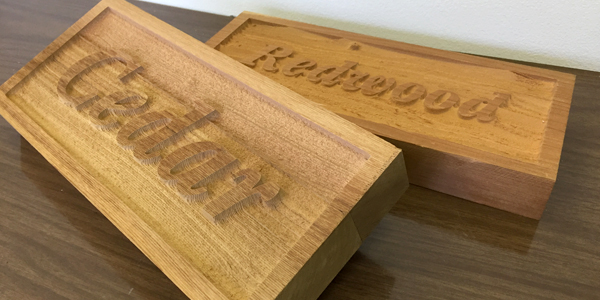 We created a 1.5-inch-thick, lightweight, sign for them using cedar wood. The cedar wood was first stained to give it a distressed reclaimed look. Next the logo was precisely routed out of the wood and painted.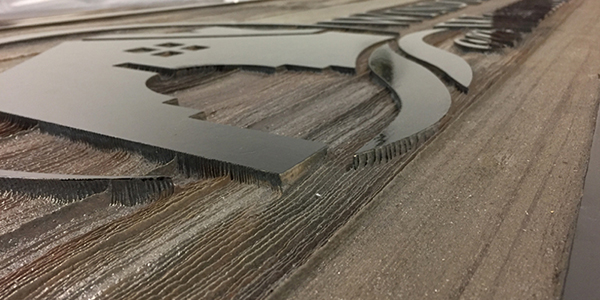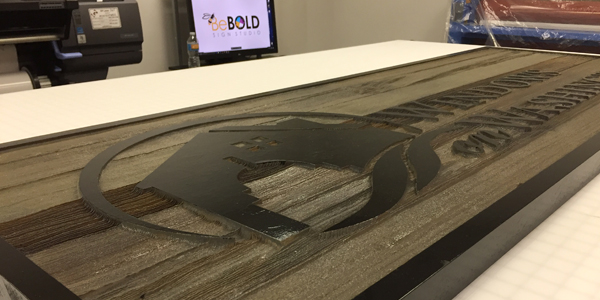 The result is an amazing looking lobby sign that looks like reclaimed wood, is lightweight, and at a better price point.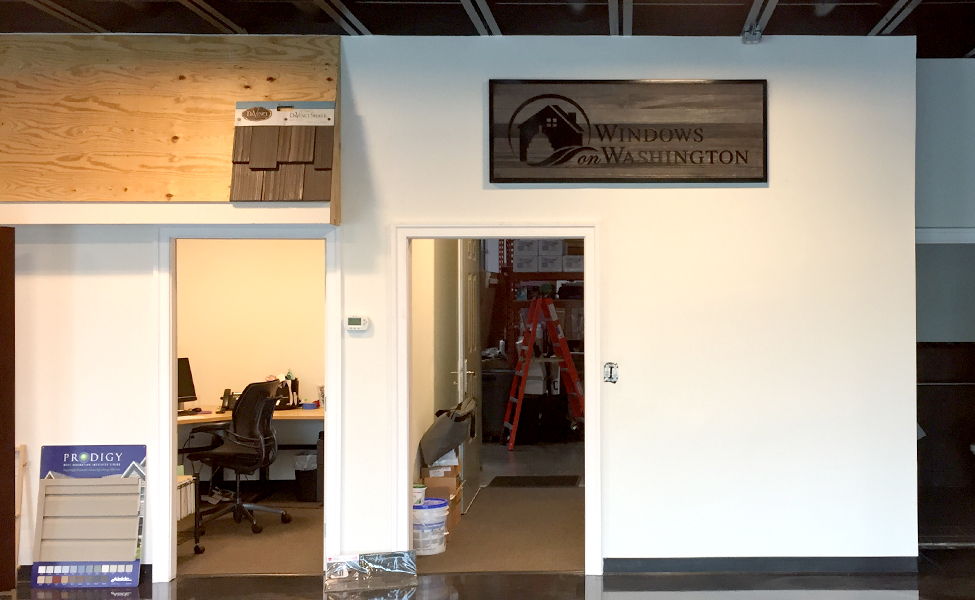 Skillfully constructed signs create impact and can reflect the quality of a business' products or services. Looking to update the signs for your business? Let us work with you to help find your best solution.