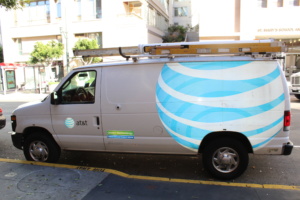 Using vehicle graphics is an increasingly popular way for businesses to promote their products and services. Just like catchy jingles on TV and radio, the design can easily catch people's attention and linger with the audience. Advertising experts have proved that more audiences notice texts and graphics on vehicle advertising than other more traditional forms of advertising. Businesses note boosts in sales after installing graphics on their vehicles.
In addition to better sales, vehicle advertising is also cost-effective. Compared to radio, TV, or newspaper advertising, vehicle advertising is long-lasting and requires low maintenance. Vehicle advertising can last up to five years, giving you the opportunity to make the most of your investment, unlike other modes of advertising which involve recurring costs and last only for a short period. Vehicle graphics can even help protect your vehicle from scratches and stone chips that can damage its finish, thereby reducing vehicle maintenance costs.
Cleaning and maintenance of vehicle wraps is a breeze. They can look shiny and new again by simply washing them with soap and water. You do not need to waste your time and money with waxing and polishing anymore.
The quality of materials used in wrapping a vehicle is important. Using low-quality materials may not show much difference at first, but you will soon see signs of fading and tearing. Poor-quality vehicle graphics can even cause problems like damaged paintwork due to difficulty in removing them.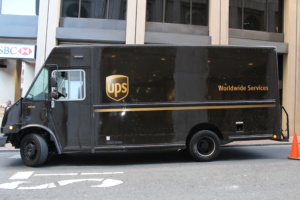 At Be Bold Sign Studio, we make sure to only use materials of the highest quality to ensure long-lasting vehicle wraps. By using only the best products, our professional installers can quickly remove graphics without leaving any traces of the installation. This also makes it easier to make changes in situations where only some panels need to be removed.
Be Bold Sign Studio offer customized vehicle wrapping that is unique and unforgettable. Installing graphics to your company vehicle projects a professional image and is an excellent way to strengthen your business identity. We have experts in designing graphics specifically for vehicles. They will make sure that the text and images do not get distorted by the curves of the vehicle. They will talk with you to ensure that you get the look and style that you want. Endless options in colors and designs are available to give your car a creative and distinctive look.
We offer our services to individuals and companies of any size. Whether you are a small business or a large corporation, talk to us so we can create vehicle graphics for your business that can help boost your revenues. Call Andrea on 678-520-1029 or Burton on 703-231-1241. Or email us at any time on info@beboldsigns.com for answers to all your questions and a fast quote.
Written by: Be Bold Sign Studio