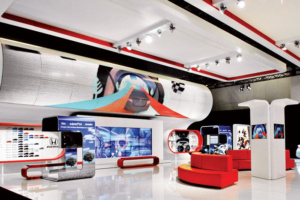 If you're thinking about setting up at a trade show or conference, you are in good company. We've helped many successful businesses improve their success by providing them with high-quality signage to promote their brands at events.
We can provide whatever you need and you can rest assured that we only use the best quality materials. We want your display to communicate professionalism and reliability. Nothing does this like materials that are built to last and cutting edge, innovative design. Whether you require banners and graphics, rigid panels, or rollable adhesive vinyl, you'll be pleased by our high-resolution printing processes using crisp, vibrant colors.
The size of your company does not matter. Any business at a trade show or conference will benefit from high-quality signs. Our printing technology and expertise mean that we can custom design your displays so that they are ideal for your business. Whether you want to communicate your message through window vinyl, banners, large format panels, or any of a range of a wide range of materials and options, we will use our, high-resolution text and graphics to draw visitors to your stand.
Remember that attending trade shows or conferences is rarely a one-off event. By taking the time to design, discuss, and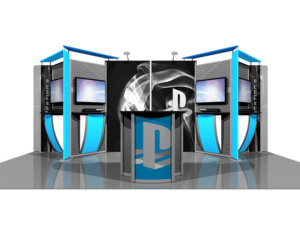 purchase the ideal signage for your brand, using the best materials available, you can reuse your signs and save money down the line. Make sure that your display materials can be installed easily, removed without damage, and transported without risk of scuffing, tearing, or scratching.
Keep your message simple, both in person and in your displays. Think about the audience you want to attract and picture the image that will grab their attention. This may or may not be your logo. Our expert designers are very experienced in working with businesses at trade shows and we're glad to help you make the most effective signs.
Finally, think about buying all your materials from one supplier. Of course, we want to be that supplier, but the reason for getting everything you need in one place is that it will ensure that your look is consistent. Consistency is crucial when it comes to promoting your brand as not only professional but also trustworthy.
Talk to the professionals at Be Bold Sign Studio today on 678-520-1029 (Andrea) / 703-231-1241 (Burton) or email us at info@beboldsigns.com. We'd love to chat with you about the banners and graphics you'll need for your trade show stand or conference.
Written by: Be Bold Sign Studio