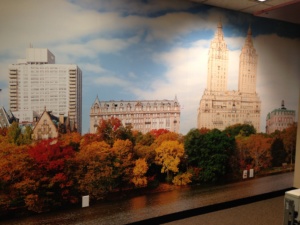 Clients look to interior designers for inspiration and original creativity. This is why branding is crucial to businesses within this industry. Clients want to hire designers that present themselves as professional, trendy, and unique. If you're looking to grow your business and bring in more potential clients, purchasing new signage to give your location an updated look will be a smart investment.
It can be highly beneficial to order new promotional material like window graphics, banners, canvas prints, and vehicle wraps to help promote your company. Vehicle wraps can be a very wise investment, because whenever you are out visiting client locations you are using every mile that you drive as an opportunity to market your services and advertise your business. Window signs can help boost the appearance of your business from the outside and canvas prints can be used to decorate empty space on your walls. Exhibiting images of finished design projects can be a great way to show off your unique talents as a design expert.
Be Bold Sign Studio can offer you a full range of printing solutions and can assist with the design process if needed. From start to finish, we will work with you every step of the way to design original signs, print your graphics on premium materials, and then either ship your signs to you or hold onto them for pickup at your convenience. It is our main goal to make sure that every one of our customers is 100% satisfied and we strive to make working with us an enjoyable experience.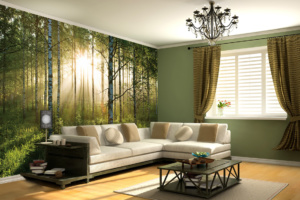 Make a statement by adding graphics to your space and showing off your interior design firm's skills. We will help grow your business through vivid, colorful, and striking graphics that you can use to enhance the overall appearance of your brand. If you want to create a lasting impression on your clients, we can help create images with your business logo that will stay "top of mind" with those who walk in through your doors. Having consistent branding will put you ahead of the game and will also help you establish a new level of credibility. Strong visuals are an effective way to spread your message to your clients and generate more brand awareness.
If you have an interior design business, contact Be Bold Sign Studio today on 678-520-1029 (Andrea) / 703-231-1241 (Burton) or at info@beboldsigns.com today to see how we can help you achieve your marketing goals.
Written by: Be Bold Sign Studio